Dentistry
The comfort and satisfaction of our Patients is always in the first place. We devote as much attention to each Patient as we need in a given situation. We answer questions and try to dispel all doubts arising during treatment. We treat our Patients individually and in this way we also select treatment methods.

We have modern diagnostic and treatment equipment. We use advanced methods of treatment with proven effectiveness. We advise and educate Patients on the proper oral hygiene.
We attach great importance to making every visit a pleasant and comfortable atmosphere.
Every day we try to prove that a visit to the dentist can be pleasant and painless.
The treatment process
We offer comprehensive treatment to our Patients. Only such treatment gives stable effects that you can enjoy for many years. We start working with the Patient after consultations and remain available until the treatment is completed. We operate according to a specific and tested treatment plan.
Dental diagnosis
Computed tomography (CBCT)
Tomography is necessary for the proper planning of surgical, implantological and complicated cases of root canal treatment.
Cephalometric X-Ray
We perform the test for diagnostic purposes before starting orthodontic treatment.
Digital panorama
With the help of the latest generation of digital cameras, we make high-quality images that allow us to display all your teeth and make a precise diagnosis.
RVG Images
We make digital teeth X-ray images, which allows us to detect even minor changes in the initial phase.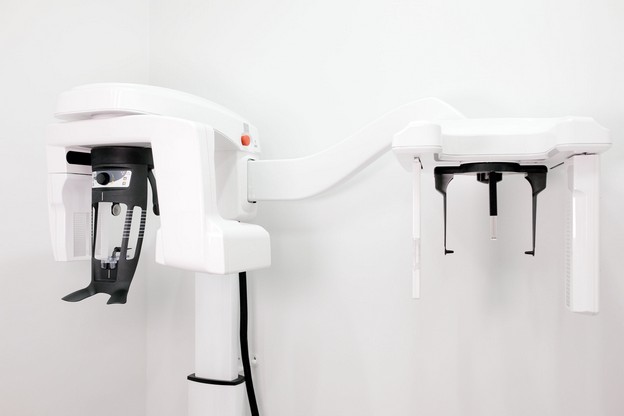 Dental surgery
We perform all kinds of surgical procedures, including extractions of teeth detained, broken or necessary to be extracted for other reasons.
Implantology
We deal with cases of single missing teeth and more complicated, requiring regenerative treatments on bones and soft tissues.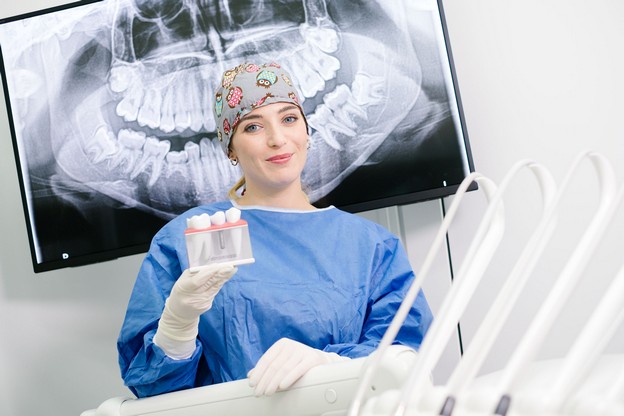 Periodontology
We diagnose and treat diseases of periodontium and oral mucosa.
Prosthetics
We restore occlusal conditions after losing natural teeth or their damage. We help Patients to improve the look and aesthetics of a smile.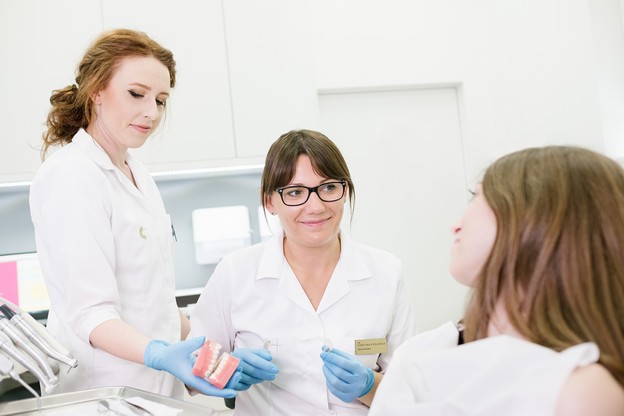 Orthodontics
We treat malformations with the help of a modern INVISALIGN aligners system.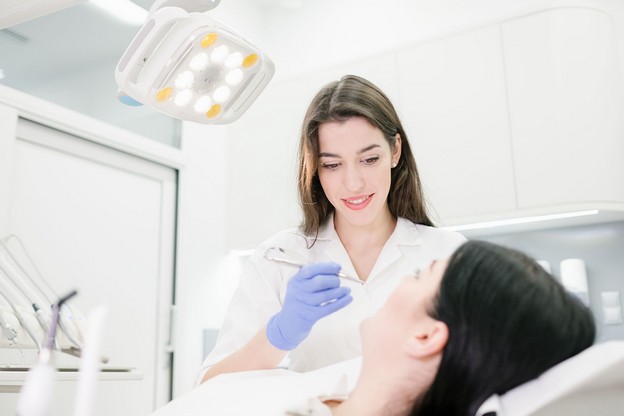 Endodontics / root canal treatment
We conduct root canal treatment. We recognize and treat tooth pulp and periapical diseases.
We carry out the treatment using a microscope.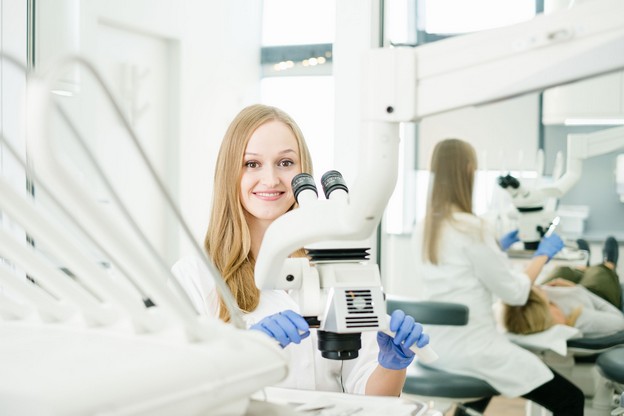 Conservative treatment
We carry out preventive measures to prevent tooth decay. We also treat cavities that have already been created.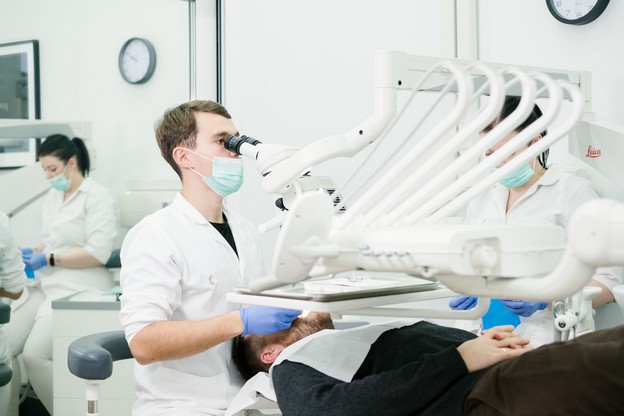 Hygienisation
We perform scaling (removal of plaque), sandblasting and fluoridation of the oral cavity. We educate Patients on how to properly brush their teeth and care for oral hygiene.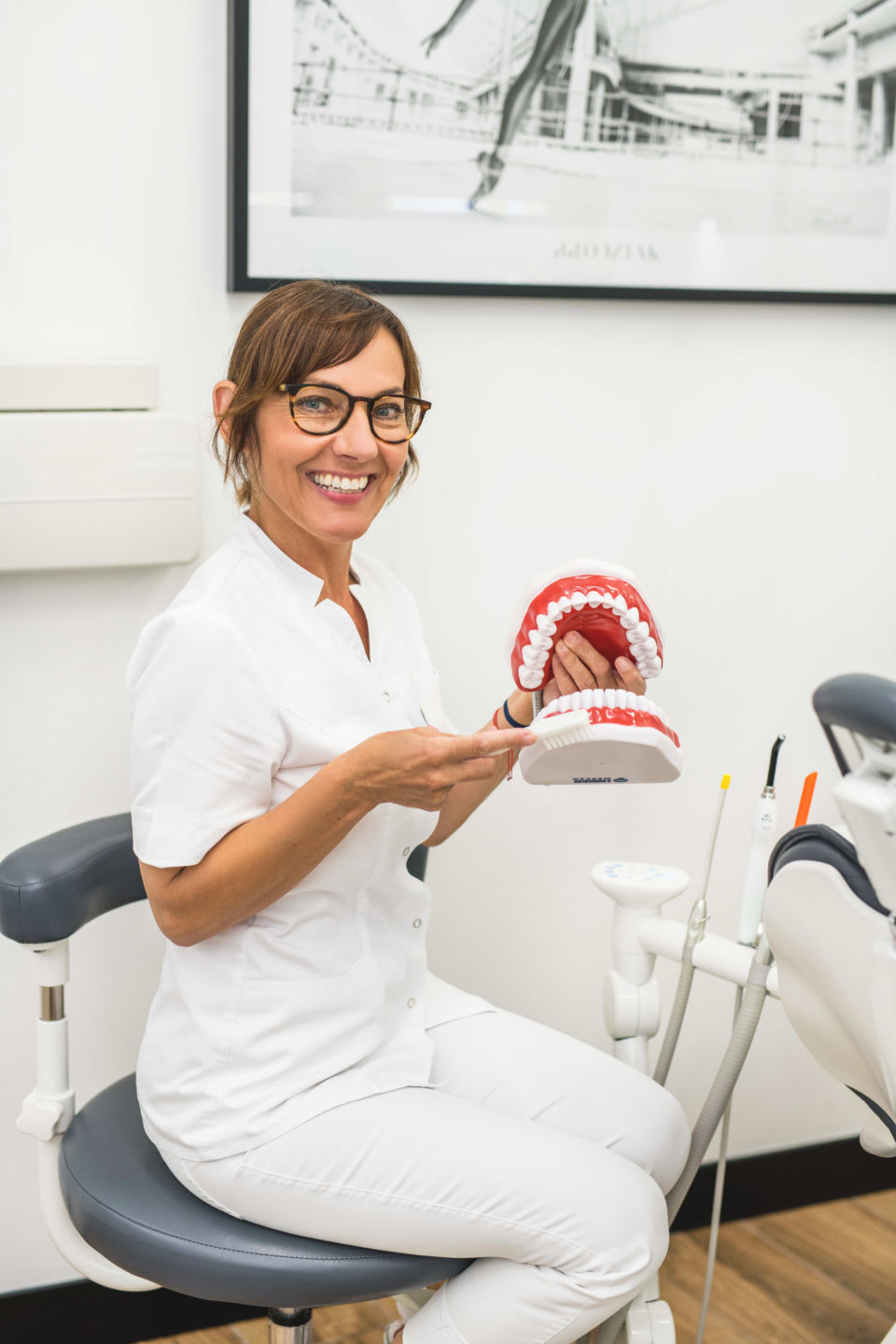 Cosmetic dentistry
We improve the appearance of teeth by using, among others veneers or crowns. We select the solution individually and care for the natural effect of the treatment.
Pediatric dentistry
We treat caries and tooth injuries and carry out preventive actions. We care about the highest comfort and a child-friendly atmosphere.
Digital diagnostics
We carry out research using the latest hardware solutions. We provide a complete and accurate treatment plan.
Consultation
We provide advice and create a treatment plan. We carry out diagnostic tests (panorama, interoral x-rays, tomography, cephalometry) and take impressions for diagnostic models. After careful analysis of a specific case, we present a detailed treatment plan.
Hygienisation
We remove sediments, discolouration and plaque. During this visit, we also educate Patients about the proper oral hygiene. This is a very important stage, being the starting point for further treatment.
Surgical treatment
We remove inflammatory foci, e.g. roots or teeth unsuitable for further treatment.
Conservative treatment
We treat caries and replace leaky fillings.
Endodontic treatment
The tooth is treated by canal, when the caries is very deep or in bone there is a periapical change at the tooth.
Implant treatment
Depending on the needs and condition of the Patient, we implant implants or additionally carry out augmentation of the alveolar bone. We also perform treatments in the field of periodontal surgery. In the case of patients with other problems, we carry out additional consultations with an internist or cardiologist to ensure maximum safety during the procedure.
Prosthetic treatment
After removing the inflammatory foci and curing the teeth, we go to prosthetic treatment. There are many possibilities at this stage - we select the treatment method individually for the Patient's needs.
Termination of treatment
Thanks to such a comprehensive approach to the treatment process, our Patients gain confidence that the time spent on treatment was not wasted. Patients of the Credus Clinic enjoy not only a beautiful, snow-white smile, but also the health of the mouth.
BACK TO THE TOP